Safety Turf PIP Installation, Corkeen® Installation,
Poured-In-Place Surfacing, Playground Surfacing
Falls are the leading cause of playground injuries
Selecting Safety Turf, Inc., with over 30 years of experience in the manufacture and installation of playground safety surfacing, will reduce the number and severity of injuries caused by falls to the surface
Low Maintenance
Requires no raking, debris can be swept or blown off.
Durable
Safety Turf, Inc. offers a limited 5 year warranty for all surface projects.
Slip Resistant
Non-Skid surface, wet or dry.
Seamless
No unsightly seams or tripping hazards (Day seams may be necessary for large areas).
Recycled Material
Rubber Surface – The majority of the surface is recycled rubber, benefitting the environment.
Cork Surface – Corkeen® is 100% organic, eco friendly and sustainable. It is a renewable and natural material.
Conforms with CPSC Guidelines
Exceeds G-Max (impact absorption level) and Head Injury Criteria standards according to the Consumer Product Safety Commission (CPSC).
CPSI Crew Chiefs
Our Certified Playground Safety Inspector (CPSI) crew chiefs assure that your surface meets or exceeds fall height and fall zone requirements.
Handicap Accessible
Conforms with the Americans with Disabilities Act and the American Society of Testing and Materials (ASTM) F1951-99 standard specification (Corkeen® Testing in process, expected to pass)
Porous
Water drains through the surface eliminating pooling and slippage.
30+

Years Experience

From schools to daycare, we have made all types of playgrounds safer.

Visit Gallery
Product Information
Contact Safety Turf today for your free samples.
The wearing course, with its many color choices, provides a long lasting, attractive surface.
Custom blends, e.g., 25% RH11 BRIGHT GREEN/ 25% 460 SIGNAL GREEN/ 50% BLACK, are designed to your exact specifications. Call us at 610-792-0967.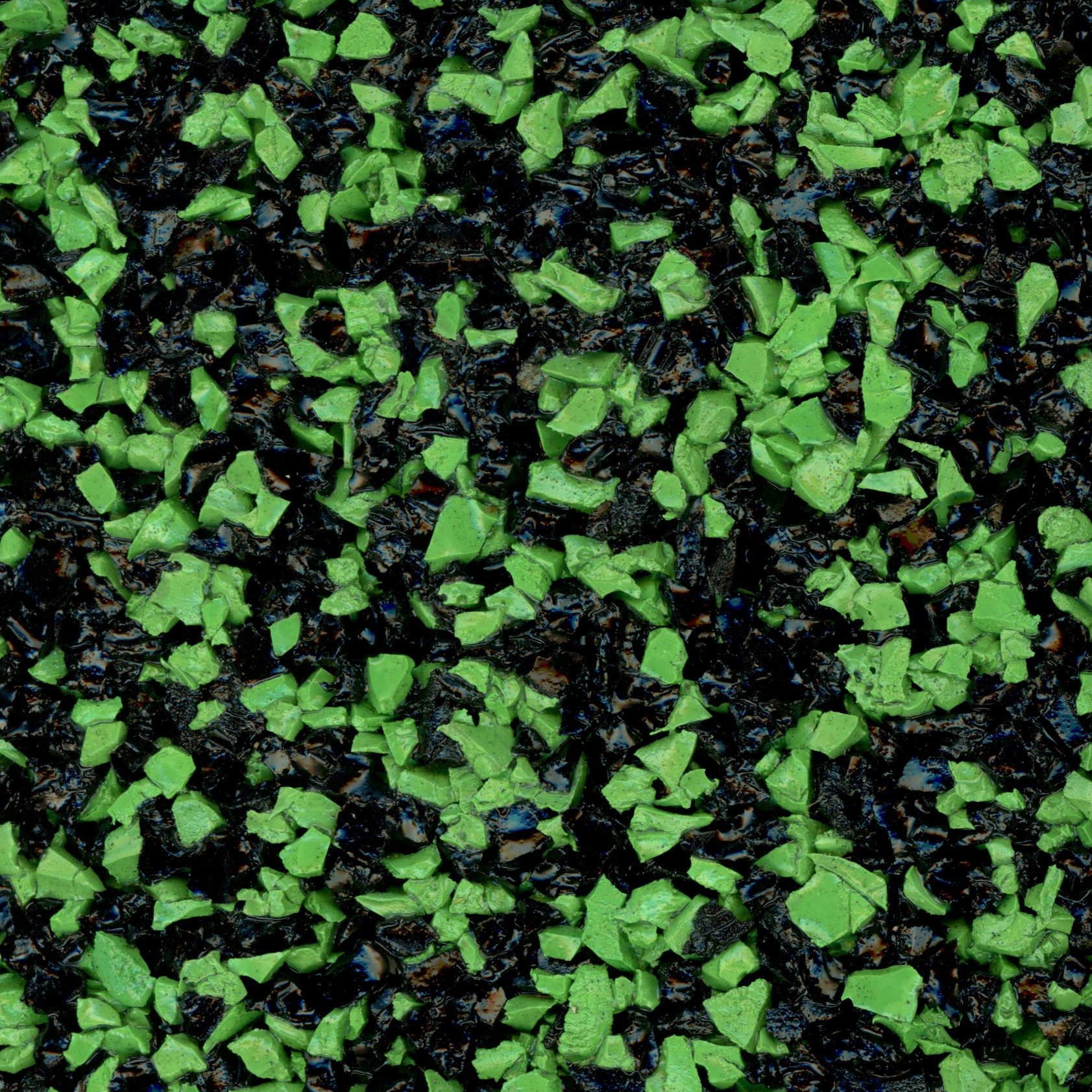 Custom blends, e.g., 25% RH11 BRIGHT GREEN/ 25% 460 SIGNAL GREEN/ 50% BLACK, are designed to your exact specifications. Call us at 610-792-0967.
Safety Turf, Inc., now serving Eastern & Central Pennsylvania, New Jersey, Delaware, and Maryland.
Contact us
Get Your Patch Kits Here!
Cost: $95 includes Free Shipping
You will get your patch kit in 3-5 days via UPS (continental USA).
purchase patch kits
Photo Gallery
Safety Turf PIP Surface:
Our proven poured-in-place system consists of two layers. The first layer, or cushion course, is a blend of recycled SBR and Butyl rubber mixed with a solvent free MDI polyurethane prepolymer binder. The second layer, or wear course, consists of high quality EPDM and/ or TPV granules mixed with the highest quality MDI polyurethane prepolymer binder.
Corkeen® Surface:
Corkeen® Play Original Playground Surfacing is a 2-layer, seamless system comprised of a base layer of 100% subproduct from cork stoppers extraction, granulated cork and polyurethane binder and a top layer of the same origin granulated cork and polyurethane binder.
We Make it Safe!
Our clients trust us
Whether you are a playground contractor, municipality, or school PTA, we make the project a success! landscape architects
West Manchester Township has used Safety Turf Inc. Carl Sanderson for many years as our supplier and installer for safety surfacing for all our playgrounds.
Their product is amazing and completes our play areas! The installers are very friendly and do an outstanding job putting down the surfacing. Carl has been fantastic to work with over the years.
He is always on top of things and takes care of everything quickly and efficiently.
I would highly recommend Safety Turf Inc. Carl Sanderson.
The Borough of Newville is delighted with Safety Turf. They new play Surface was installed at the Newville Community Park to replace a wood carpet play surface that was very costly to maintain. Installation was completed in only a few days with very minimal disturbance to our playground operations. A later inspection of the surface showed no cracking or edge unravel even after a very hard winter here in South Central Pennsylvania.
The Borough is completely satisfied with this product. The safety, value and esthetic appearance of the finished product are the strongest selling points of Safety Turf.
Safety Turf Products
Poured in Place Surfaces
We offer installation services, repair services, and impact testing in PA, DE, NJ, and MD.
Corkeen® Installation Details
Safety Turf will install your new Corkeen® surface using two layers of custom cork surfacing. The first is a precise combination of cork stoppers mixed...
Read More
Testing, PIP Rubber
Your Safety Turf surface will be tested based on the thickness of the finished product to ensure the fall height criteria is met in accordance state regulations...
Read More
"Warning: Like so many surfaces, including asphalt, sand, metal and plastic, all of which can be found in playground environments, rubber surfaces will get hot when exposed to direct sunlight. Safety Turf strongly recommends that children wear shoes when playing or walking on any rubber surface, regardless of the manufacturer or specific type of surface."